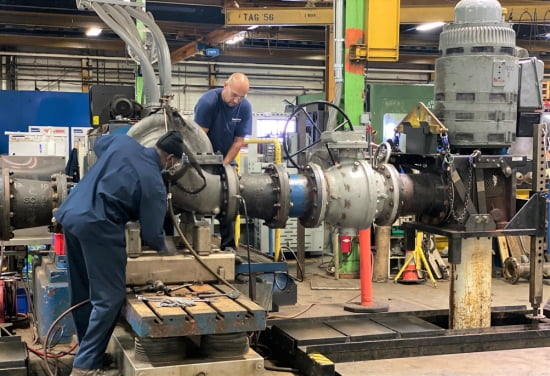 GRUNDFOS TURNS TO ADVANCED RADIANT SYSTEMS AND CITIZENS ENERGY TO SOLVE THEIR HEATING PROBLEMS
October 10 2021
Case Study
PEERLESS PUMP
Peerless Pump of Indianapolis has a long history of success and corporate responsibility in the American market. Its origins go back to the purchase of its existing facility from the US army in 1946. Peerless Pump is a subsidiary of Grundfos which is one of the world's largest pump manufacturers, based in Denmark with more than 18,000 employees globally. It is through the parent companies global commitment to the reduction of energy consumption and overall carbon footprint that facilitated this project. When Energy and Safety Coordinator, Todd Walterman was tasked with this challenge he reached out locally to Freiji Engineered Systems. Frieji has a long history of leading the market in technology and performance in industrial facilities.
APPLICATION
The Peerless factory had minimal insulation and provided little resistance to infiltration. Their previous system utilized 34 gas fired unit heaters. Those unit heaters were estimated to be operating at less than 65% efficiency, were controlled with independent non-programmable thermostats, and were in need of repair.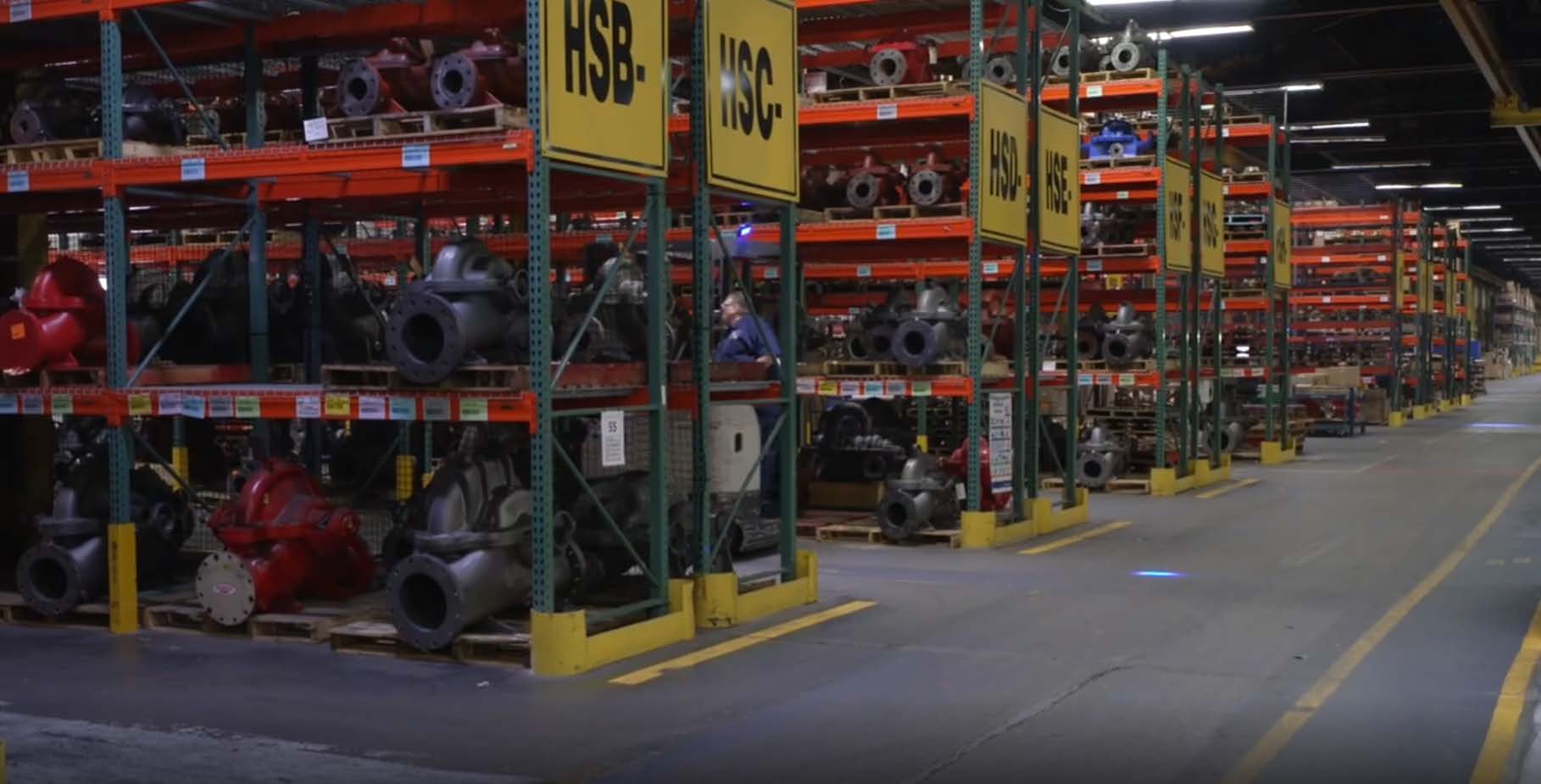 THE ENERGY EFFICIENT SOLUTION
Mr. Walterman and Freiji's energy specialist, Mark Montgomery, investigated two different system types when considering the proposed upgrade of the heating system., forced air heat and radiant heat. Their analysis showed that radiant heat was the more efficient solution, based on the leaky nature of the building and the increased fan horsepower required with forced air.
Having decided upon a radiant heating solution, Mr. Montgomery contacted Craig Hale with Advanced Radiant Systems, a world leader in infrared heating technology. Energy projects with Advanced Radiant Systems' input have won US Department of Energy Recognition.
The proposed upgrades included installing new ultra high efficiency radiant tube heaters with overall thermal efficiency greater than 90% and radiant efficiency in excess of 76%. To take advantage of occupancy schedules, these units included controllers with programmable schedules, optimized start up and shut down, password protection, holiday override and network capability. The units were grouped into eleven zones to allow for maximum turn down during light shifts and unoccupied periods.
BENEFITS
Citizens Energy participated by providing a $25,000 rebate in support of the Peerless project. Citizens would like to congratulate Peerless Pump, Mr. Walterman and his associates for being leaders in energy conservation. Through energy conservation and rebates this project will have a return on investment of less than 4 years! Through investment in their own facility Peerless Pump has benefitted the entire community. Peerless's recognition of locally based energy experts in partnering to reach their goals continues to demonstrate their commitment in doing what's best for the Indianapolis community just like they've been doing since 1946.
---
#manfacturing, #plant, #factory, #energy efficient, #update controls