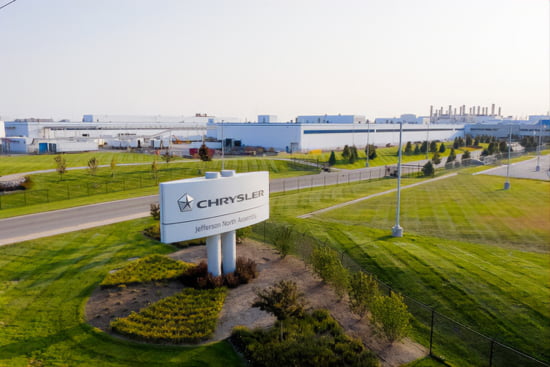 HIGH EFFICIENCY TUBE HEATERS SAVE OVER $1.5M AT CHRYSLER'S JEFFERSON NORTH ASSEMBLY PLANT
October 10 2021
Case Study
CHRYSLER, JEFFERSON NORTH ASSEMBLY
In an effort to reduce energy consumption and improve employee comfort Chrysler sought an economical and effective solution. Chrysler's Jefferson North Assembly Plant was concerned by the excessive energy costs they were encurring in the operation of the direct fired air heaters being used to maintain comfortable temperatures in their loading docks. During the winter heating season these door heaters operated 24 hours a day from October 7th through May 1st (206 days x 24hrs=4,944 hrs).
SOLUTION
We replaced 38 direct fired heaters with 42 infrared radiant tube heaters. We also installed new thermostatic controls in 10 dock areas.
The plant achieved an energy savings of $1.8m of natural gas - an 85% reduction. The payback on the project was a remarkable 2 months!
Special thanks to Larry Workens, Sr. Energy Engineer, who independently measured the energy savings achieved by this project.
#assembly, #plant, #factory, #manufacturing, #automotive, #ReduceEnergyConsumption